Hello friends! The Heroes and Heroism series is over, but now we have a whole new series to look at, this one more editing focused!
I meant to start this series earlier because, you know, it would be fresher on the mind. But, while I had a very productive writing life over the Summer…not so much with the blogging. Kind of fell off the wagon with that one. But let's jump back in shall we?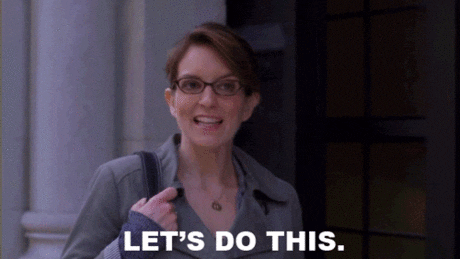 One of the reasons I fell off the wagon with blogging in the first place was because during the spring semester of last year I was in New York City! The Big Apple, City that Never Sleeps, etc. The program, through my school, focused on viewing art, music, theater, dance and film all throughout the city, as well as completing twenty hours of internships a week in order to gain work experience in our chosen fields.
So, of course, I decided to pick up two internships at Literary Agencies: Defiore and Co, and McIntosh and Otis. As a writer, the publishing process is often an 'other side' that we never entirely understand. That's why we have our lovely agents to guide us along and help us through the trickier parts. It was bizarre to really be on the other side of the trenches where I queried for so long, and it definitely gave me some insight into the process.
While I interned at these two places I:
Read the slush pile
Read partial and full requests and wrote readers reports
Also read client manuscripts and offered feedback
Compared contracts
And did some fun office work like mailing, copying and filing (fortunately that was a small part of my internships)
I also got to observe real literary agents as well as their assistance in their natural habitat, which involves a lot of emails and editing and calls and over all hard work.
And I think that's the most important thing: Literary Agents work really hard. They are constantly juggling projects and clients in addition to reading the slushpile. But there are only so many hours in the day, so they only have the time for stuff that wows them.
So how do you wow them? How do you really stick out in that slushpile. And what kind of pitfalls should you avoid. I hope that I've gained a little insight into that and in this series, I hope to cover some editing tips for you as you're fighting through the trenches.
Until next time, happy writing!