Welcome back to Lessons from Anime! This week, we're looking at another group of shows that all share one key element: ensemble casts.
There are lots of different ways to tell a story. For instance, you can take the Harry Potter route and root the narrative firmly in the perspective of one character. But, on another hand, you can write a story that is about a group of people, like in Mistborn, or even hundreds of people, like in Game of Thrones. When you have several main characters and just as many stories, it can be a tremendous balancing act. If you're not careful, the scales will tip and you'll give way too much focus to a few characters while letting others become practically nonexistent and unnecessary. Today we're going to look at three anime that sport ensemble casts to varying degrees of success.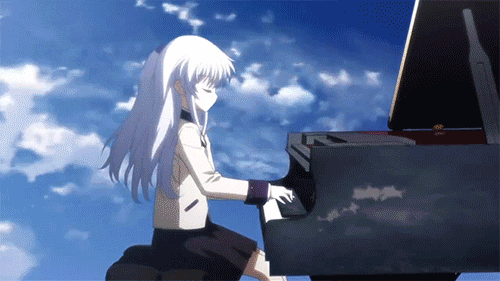 First off, there's Angel Beats, a well-known tear jerker and a show that sports quite the large cast in its group picture at the closing song. This show relies on a wide range of characters. Even though it has its main characters, it clearly wants you to focus on the group as a unit, especially when the show takes its more feelsy turns later on. Does it succeed?
Not…really. Outside of a group of about five characters, none of the other cast get any noticeable screen time. They are reduced to typical anime caricatures, good for a laugh but not as their own people. They are sometimes indistinguishable from each other. The show just didn't have balance in its writing and at only thirteen episodes, it really didn't have time to keep such a large cast afloat. If you're going to have a lot of characters, make sure they actually need to be there for more than a one off joke.
Then there's Durarara, which yeah, I know, this is the third time in a row I've brought it up, but its relevant. Durarara also supports a large cast with a few clear leads in the mix. However, each of its characters are involved in different stories that collide at different points. The characters aren't a collective unit. They're a series of moving pieces that pass each other in the street. This is more the Game of Thrones approach of having several different storylines that eventually converge.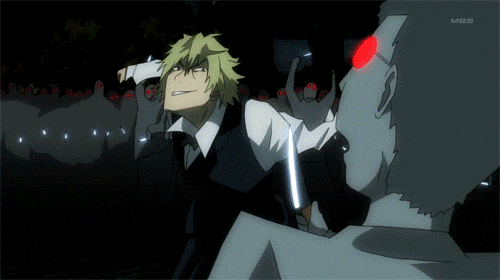 But while Durarara does a decent job with its cast of thousands, it still lets a few plots go by the wayside, including some twin sisters that are good for a laugh but have absolutely nothing to do with any of the plot. There are plenty of one off characters that felt like they needed more screen time. But, to be honest, I'm surprised Durarara managed its juggling act as well as it did. It goes to show that when you give yourself several plot threads, make sure they're well integrated and they all reach some sort of resolution. That way they won't fall off the map and leave your readers wondering why they were there in the first place.
The last show I want to talk about is perhaps the most effective of the bunch, called Assassination Classroom. Like Angel Beats, this is about a group as a unit, focusing on a classroom of twenty eight students and their teacher (a mutant who is going to blow up the world in a year). It has a main character lending his narration to the events, but the show is conserned with all of the characters. And I mean all of them.
Of the twenty eight students about half get a significant part of an episode dedicated to them and every single one of them has a starring moment. And none of the kids are anime caricatures. They're real, relatable kids. They've all been put in the dead end class for failures for various reasons. Some of them are lazy geniuses, others struggle with academics, some face pressures at home. But they all have their own interests and passions that their teacher ultimately uses to their advantage. Many characters don't get much of a spotlight, but they work as they are supposed to: as part of a unit. And by the end, they really do feel like a family.
Assassination classroom has 48 episodes to work with of course, plenty of time to give its characters their rightful places. But it uses those 48 episodes exceedingly well, and I don't remember the last time I've seen anything handle such a large cast so expertly, especially when they're all in the same area for most of the show, following the same plot thread.
Its also hilarious
As you can see, there are many ways to handle large casts, with multiple plotlines or just one. Your mileage may vary, but make sure you know your characters and just how much time they deserve in the spotlight. Balance is the key and we want to love your characters as much as you do!